Back To Our Services
Our team is always available to professionally rekey your car ignition. This is an effective and quick way to restore the security of your vehicle after key loss or theft. Our company has top automotive locksmith specialists working with absolutely all types of ignition locks and keys. Factors such as technology, age and manufacturer are irrelevant to us. Our solutions are always all-encompassing and completely dependable in addition to being provided fast. Whether you need scheduled or emergency rekeying, you can count on us completely.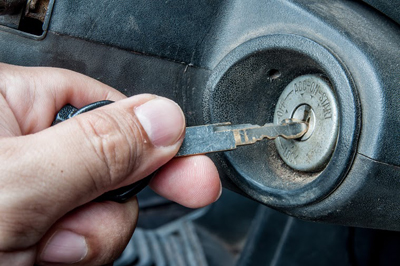 You should not waste a single minute before contacting us if you discover that your car key is gone. This is important even in case you have a spare one because a thief can drive off with your vehicle in seconds if he uses the missing key. Expect the fastest response from us. Our technician will be with your shortly and deal with the problem straight away. Everyone on our team is completely mobile. This enables us, at "Locksmith in Addison", to reach every customer quickly regardless of the location where the vehicle is.
Accurate Work for Optimal Security
Rest assured that you will get the best ignition lock rekey service from us. The tumbler and spring mechanisms are handled with perfect care. We use only the finest precision tools to ensure that maximum accuracy is achieved. Our replacement components are strong and lasting. Once the rekeying job is done, all components will sit firmly in place and do their job smoothly. Thanks to the dexterous work of our technicians, the ignition lock will be ready in no time. We rekey only locking devices in good working condition. If there is a need for lock repair, this job is done first.
As part of the rekeying service, you will also get a brand new key which will operate perfectly and withstand all kinds of damaging impacts and the test of time as well. Programming is included in the service so you will be able to start using the new item straight away. All keys made for your ignition are of the highest quality. This is because our company uses only the most advanced technology and the most dependable equipment.
We produce absolutely all types of keys from VAT ones to transponder and laser ones for foreign and domestic vehicles. All materials and parts used for creating these items are hand-picked for ensuring the best end result. Keys are made and delivered without any kind of delay.
Browse our website for more information.
Back To Our Services